+971508829990
+971508829990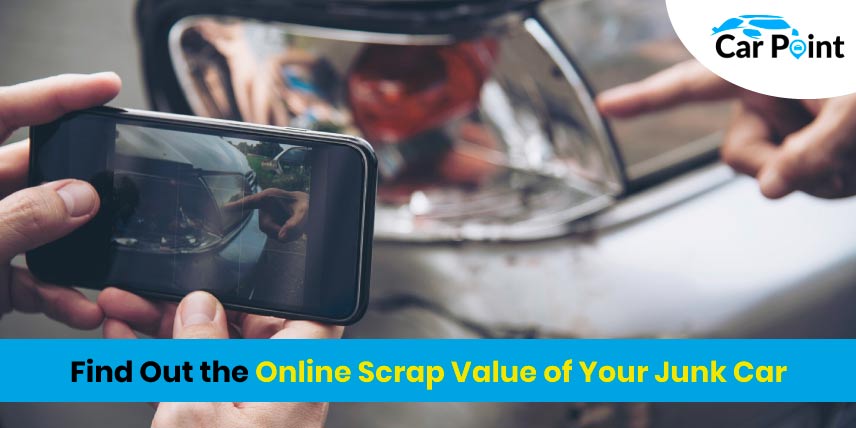 Find Out the Online Scrap Value of Your Junk Car
Prices in the automotive marketplace and online scrap value of your junk car vary based on a number of factors when selling your car. CarPoint.ae buy junk cars for cash. Get paid with towing included in a 24-48-hour period.
In UAE, mileage may have a bigger impact on a junk car's value. However, the effect isn't very strong depending on the year, make, model, color, or mileage of a junk car. It is dependent on the cost of scrap metal today.
How to Get the Value of Your Junk Car by Scrapping a Car?
Junk cars are rarely sold in the conventional manner. Junk cars simply don't get the same response as well-maintained vehicles can. Junk cars are usually sold to scrap yards or junkyards instead.
Cars are used as raw materials at salvage yards. Tire rubber is sent to one location, automobile batteries are sent to another recycler, aluminum is sent to another source, and steel is sent to another location for reuse. Vehicles that end up in a junkyard must be priced entirely differently since their features, age, or condition are not what attract car buyers.
How Much Junk Car Is Worth?
Junk cars are priced using recycling prices, or scrap metal values, as opposed to year, make, and model. Supply and demand—the same forces that drive the stock market, interest rates, and the goods you buy at the store—are what determine these scrap prices.
The reason for high scrap prices is the increased demand for the raw materials found in automobiles. This is the situation when there is little mining output or when the economy is slowing down and people are keeping their cars longer. The auto recycling sector is willing to pay more for cars because it needs more of them.
How Much Is It to Scrap an Automobile?
The junkyard pays less for junk cars when scrap prices are low because there isn't as much demand. They might have to keep more cars in their yard, or their buyers might decide they don't want any of them. It might be due to high mining production or economic factors.
However, the prices of scrap metal these days are constantly changing. This implies that the amount you could get for your junk car today probably wasn't the same as it was last week, and it probably won't be the same again the following week. Furthermore, even seemingly insignificant changes in scrap metal prices can have a significant impact, particularly when selling a large vehicle such as a truck, van, SUV, or car.
The cost of scrap cars has suddenly increased and is currently about 20% per ton. This implies that the typical car could earn about 40% in scrap metal.

What Is The Value Of My Scrap Car?
We need to know the year, make, and model of your car in order to evaluate your car. Because scrap prices are determined by a vehicle's weight, the type of car you wish to sell will affect the price. Prices can, however, change frequently because they are also dependent on the state of the scrap metal market.
We at CarPoint.ae are able to provide you with an offer for your car that includes free car valuation. We guarantee our offers for one week, so you can be protected from changes in the scrap metal market by knowing exactly what you get when you request your offer. We will pay you immediately for your car and be able to pick it up in a few working days.
FAQS:
Who Buys Used Cars in UAE?
For many years, CarPoint.ae has been purchasing junk, salvage, and scrap automobiles. It's what we do best. In 30 minutes, we'll provide you with a fair market offer for your car, complete with free car valuation. No costs, difficulties, or fuss. In a few days, you will have only money.
Where Can I Sell My Used Car?
Generally speaking, you can sell your scrap car to any local junk car buyer. However, CarPoint.ae is the best option if you're searching for dependable, high-caliber service.
With many years of industry experience, we are aware of the value of your vehicle and know how to give you the superior customer care you deserve. You won't have to struggle, haggle, or deal when you use our customer-focused, convenient service.
We offer a seven-day guarantee along with free car valuation with our quotes. We can pick up your car in one to two business days once you're ready to sell. Selling your used car is now easier than ever!