+971508829990
+971508829990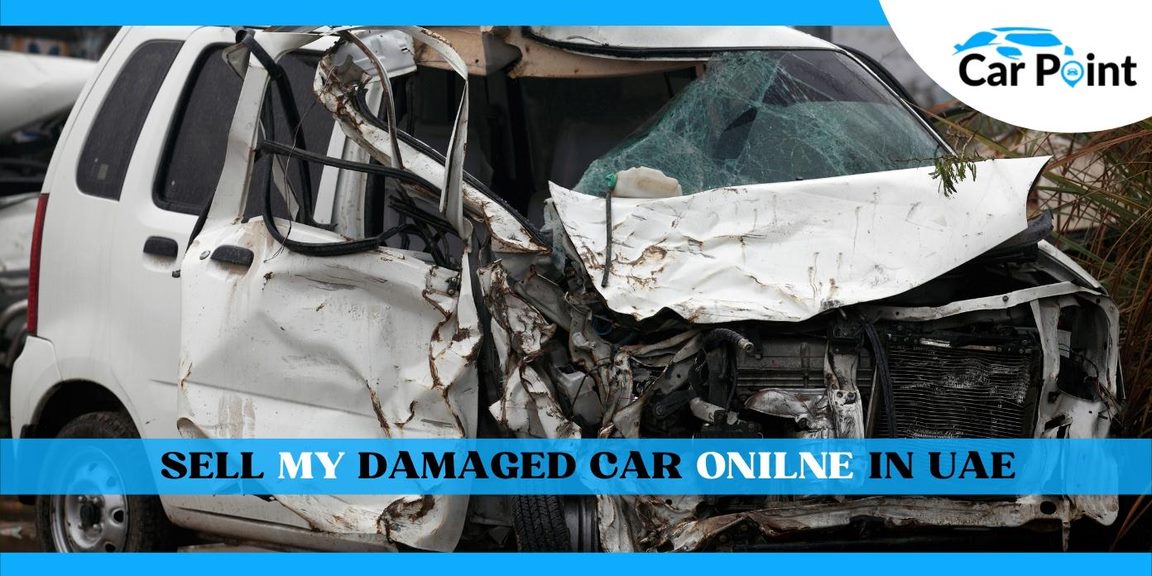 How can I sell my damaged car online in UAE
If you are looking for how to sell my damaged car online in Dubai successfully and how to get the best possible value for your damaged car. This couldn't be an easier task but by following some simple steps we surely believe that you even get rid of your damaged car and also find the best suitable price for it. We share some advice to help you as well as we can. For more information about damaged car selling please read our full Blog after this you can easily understand the way you want.
Have you made your papers ready?
Before you go to sell your used car you have to check something which is very important. Selling or buying any vehicle online is not very easy it may need more search and search about vehicles. We might see so many accidents on the road and these accidents may cause damage.
Having damaged cars is not good and people always try to find a way to sell damaged cars online. But we advised them to complete their documentation before selling. Having all the documents can make a guarantee of the vehicle and build trust towards vehicles.
Evaluate your damaged car
To make your used car selling experience better first you have to evaluate your car. If you have a damaged car and want to get the best possible value for it then you have to take drastic steps for getting the best car valuation in UAE. Any kind of junk car can be sold out if we evaluate it.
There are so many scrap car buyers over the internet who buy your damaged or junk car with the free car -inspection and evaluation. But CarPoint is one of the best online site where you can sell your wrecked car or damaged car at any time.
Search online for buyers
We see many people across the world who have any query related to anything, there's the first priority is to search for this query on the internet. And very easily they will find the best solution related to their query. Now if we are talking about selling or buying a used car online, so we can say that the automobile is the largest industry in the world.
Selling used cars practically is not easy. It may include so many tactics. But now this is not a big deal with the help of the internet. We can sell and buy all sorts of vehicles over the internet. You also can search for used car buyers and after this, you can easily find potential buyers according to your need and budget.



Be honest about car damage
If you are wondering about selling my car and want the best solution for this. After searching for your question which is to sell my used car you have to put some information related to your car. When you give the right information about your vehicle you'll b definitely get the best suitable price for it.
When you want to sell your car and go for selling, here some companies on the internet provide a free inspection and free car valuation. Although they can inspect your damaged car and know all the damages and scratches over the car. But if you tell them before they inspect it will be helpful for building trust between the customers and car buyers.
Avoid scams
Maybe you can find so many searches about used car selling but it doesn't mean all are trustable. For finding the best-damaged car buyers you have to be very careful otherwise you'll get scammed. Every six people out of ten get scammed.
This ratio will clearly make an alarming situation for all of us. So to keep yourself safe from these scammers what you have to do is just visit CarPoint. Here you can see everything easily and we have made each and everything crystal clear for our customers. Once you come to the site you have to enter a little information about you and your scrap car and then leave all work to us.
Check your belongings
There are so many stories we hear from others about someone selling their car and forgetting his/her this/that in the car. Now they can do nothing, there's no solution to their problem. So in this blog, we are clearly aware you to be careful about your belongings when you go to sell your car. What you need to do is just check your car before selling it and make all your doubts clear.
Conclusion
After all this conversation we conclude that to make your online used car selling experience better you need to visit a trustable and trustworthy company like CarPoint. Here you can sell your car easily, and quickly and couldn't find all the issues we have discussed above. So don't worry about your search for how to sell my damaged car online in UAE, leave all that to us and we will help you in a good way.