+971508829990
+971508829990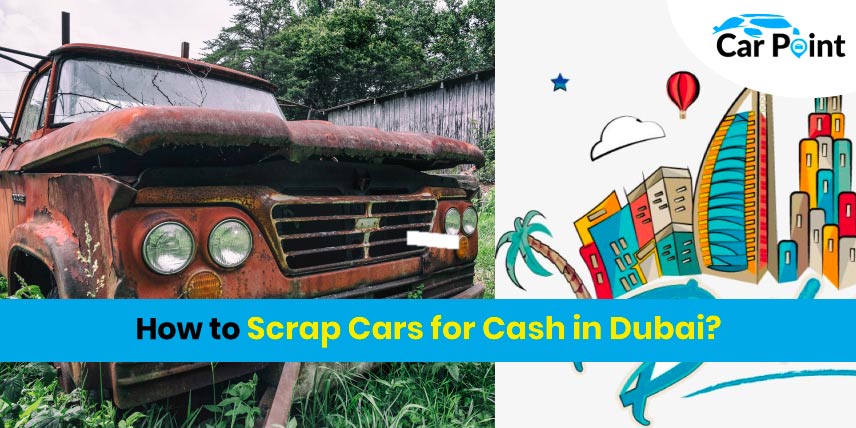 How to Scrap Cars for Cash in Dubai?
The process of having to scrap cars for cash can be complicated and frustrating. You must dispose of your car properly to prevent liabilities and losses. Whether you've kept it for so long that it's actually past its best or whether the expense of repairs would exceed the car's value. Let's go through basic procedures so you can learn how to scrap cars for cash in Dubai.
How do I know if it's time to Scrap cars for Cash in Dubai?
There are certain obvious signs that it's time for your car to move down the road, even if it's not falling off the frame. It could be time to search for a more fuel-efficient model if your car is no longer fuel-efficient and you find yourself filling the tank more frequently than once per week. It's time to let it go if maintaining it is simply too expensive and you expect to have to pay increasingly more for repairs. Last but not least, if it's damaged or has recently been in a serious accident, it can be too much of a danger to drive. When you want to sell your car for cash, consider a safer, more affordable solution.
What is wrong with scrap metal?
Simply individuals sell used cars to use as scrap to get good value. It is possible to melt down, recycle, and use scrap metal from cars to create other goods. Indexes that assign a value to scrap metal can be used by authorized and licensed scrap authorized scrapyards what the current value before going to sell a car in Dubai because this value fluctuates much like the shares on the stock market. Continue reading as you work on this blog, and maybe you'll be happy with how much cash you can get by scrapping an old car.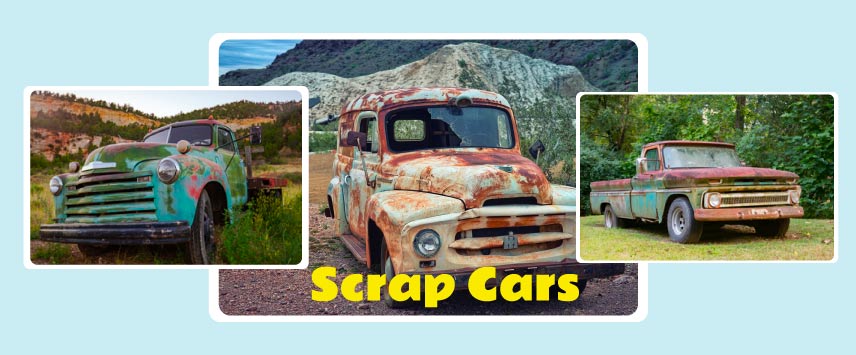 Sort your car part by part!
Ferrous and non-ferrous metals are both used in the manufacture of automobiles. You'll need a magnet to separate the two metals because ferrous metals are magnetic. Depending on the type of metal that is in demand at the moment, the value of a scrap car can change.
Due to the fact that rare metals are required to minimize pollution from combustion engines, catalytic converters are expensive. Cast iron products are other valuable things. Due to the different kinds of metals required to make each component, batteries, alternators, and car starters all have worth.
Clean all scrap parts!
Cleaning any metal to be sold is yet another difficult but important step in selling your car for cash. Long-sitting parts are completely covered with debris, dirt, rust, and sludge that will not facilitate the melting process. Getting rid of those parts will save the people who want to buy them from you a step, and as a result, they could be willing to pay you more per part for your work.
Do a little research beforehand!
Do some research on the current metal value of a car and what pieces are selling for before starting the major task of removal, and clean up. You may assess whether people are treating you fairly and honestly as you approach scrapyards and businesses that are for sale. Ask for the market price and be ready to bargain.
Contact the best junk car buyers in Dubai!
There are many choices for selling your scrap car to a company that will disassemble the vehicle for you. Several of these businesses will provide you with a free, no-obligation quote over the phone so you can get an idea of how much your automobile is worth. Make a call to a few of these businesses to find out what top dollar would be, and then you can check this item off your list as you get ready to buy a new car with confidence.
Another step is to get in touch with the best scrap car buyers like CarPoint. Junking a car is a difficult task. Additionally, a trashed automobile has value because it is typically sitting there wasting away, so you may easily and quickly put some extra money in your pocket. Your efforts may result in a little increase in compensation. How much time do you want to spend when selling your trash car, though? Contact CarPoint right away if you want a fair bargain with hardly any work on your behalf.