+971508829990
+971508829990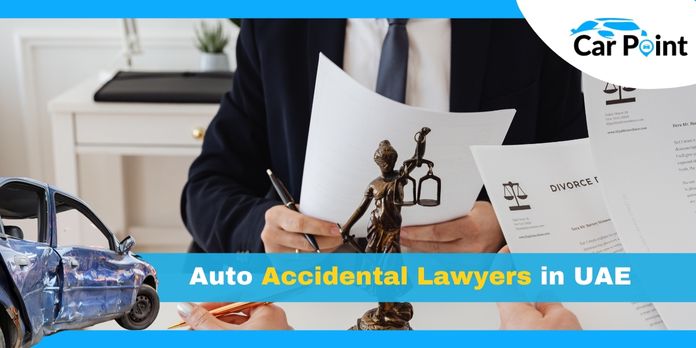 Role of Best Auto Accident Lawyers in UAE
There are a lot of skilled auto accident lawyers. Auto lawyers in the UAE can offer you the best guidance on accident claims, regardless of who is at fault. All types of documentation work, including insurance and necessary legal papers, can be handled by their knowledgeable team. You can rely on them to provide the best and most thorough service for accidental claims.
In Dubai, Abu Dhabi, Sharjah, Ajman, RAK, and other regions of the UAE, they have a team of expert accident claim attorneys who can assist you with any local concerns involving the police or other legal divisions. You can visit a variety of offices in the UAE, and by being aware of their services, you can both save time and money and protect yourself from fraud.
They cover all claims relating to accidents, including those involving cars, buses, trucks, on the road, at work, etc. Additionally, they provide assistance with boat and ship accident claims. They can deal with insurance companies and other relevant organizations, allowing you to focus on your profession or business and your health.
Role of Car accident attorneys!
These auto accident lawyers effectively advocate your case in court. Our law practice specializes in accident claims. They can provide you with a thorough understanding of the situation in complete honesty. They create a compelling case for obtaining compensation for your losses after gathering all the necessary data.
Effective communication with lawyers, the insurance company, and other parties is necessary when building a case. In order to rapidly settle your case, car accident attorneys and advocates can effectively interact with the parties involved.
Car Accident Lawyers!
One of the most frequent types of accidents in the UAE is a car collision. When they are of a serious nature, they are difficult to handle. People are unaware of their rights and responsibilities under the law, even despite frequent patrols by law enforcement and other relevant authorities. If you feel well enough to call after the accident, make sure to abide by the accident regulations.
The majority of auto accidents in the UAE occur in Dubai. In Dubai, there are numerous attorneys who specialize in representing victims of auto accidents. They are fully aware of all the nuances involved in pursuing your claim.
Why must hire a Car Accident Lawyer in UAE?
Let's say you're still unsure if you need to engage a lawyer to file personal injury claims in the UAE. You should reconsider for the reasons listed below:
Extensive familiarity with UAE law and the local area's legal system.
Put you in touch with the best medical facility and make sure you get the greatest care.
Acquiring the proof you'll need to support your claims.
Negotiate with the hospital and other healthcare providers to obtain the vital records required for the calculation of the claim.
Gathering, creating, and keeping track of documents.
Engaging in negotiations on your behalf with the insurance provider's adjusters and agents.
Making sure the claimant is compensated as much as feasible.
Adequate legal counsel to represent you in court.
The UAE is home to a large number of reliable law firms. Typically, they are client-focused law firms that go above and beyond to create legal solutions that are unique to each client's needs. Many people are content and delighted with their jobs. The majority of auto accident attorneys in the UAE work from offices dispersed throughout the country with a team of attorneys, legal advisors, and paralegals.
You can communicate with the multilingual team in your own language. We have resolved claims totaling millions of dollars. They guarantee that they will always stand as your pillar and pursue the justice you are due. They have a staff of legal advisers and specialized lawyers for automobile accidents, auto accidents, and other legal concerns in addition to accident claims.
Conclusion!
If you want to get rid of an accidental car then the best option is to sell it at CarPoint. At the time of a car accident, your first priority should be auto accident lawyers in UAE. Read a complete blog at CarPoint about the role of the best vehicle accident lawyers in UAE and how they can help you in the best way possible. We recommend you sell an accidental car in UAE is beneficial for you.
FAQs:
1. What are most lawyer fees for Auto accidents?
Attorneys typically charge a 33% fee, so if you were given $100,000 in damages, your lawyer would get $33,000 of that sum as legal fees. Depending on the complexity of the case and the stage at which the claim is settled, costs can often range from around 25% to about 40%.
2. How do I choose an Auto accident lawyer?
The first thing you should do if your car is damaged in an accident is to get in touch with auto accident lawyers right away. You should seek out a person who specializes in auto accident legislation for this purpose. The majority of them have official websites that you can browse. You can book a free consultation with them and request advice from them.
3. Why do you need an auto accident lawyer?
Working with a lawyer who is aware of your rights gives you a defender who can see unfair and illegal circumstances and take fast action to remedy them. Some auto collisions cannot be swiftly rectified by filling an insurance claim. To seek the compensation you are due, you might need to file an injury lawsuit.