+971508829990
+971508829990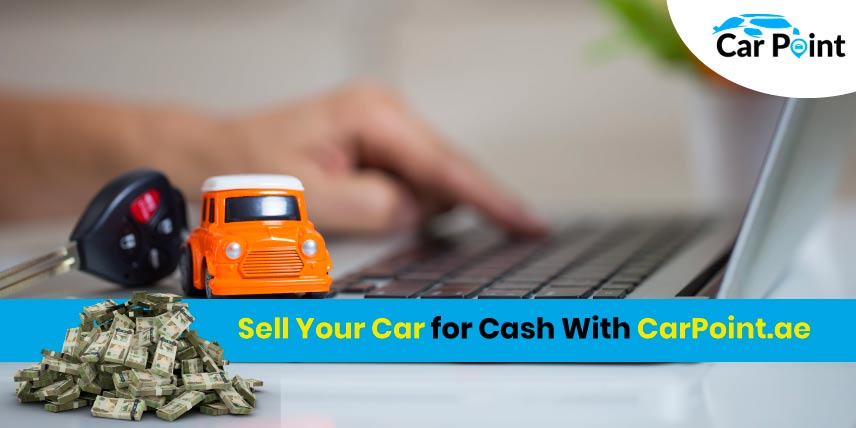 Sell Your Car for Cash With CarPoint.ae
To sell your car for cash in any condition is really simple with the help of CarPoint. Get your offer to find out how much money you'd get!
How to Sell a Car for Cash?
You can think about selling your car before attempting to sell it to a local car buyer. The four main steps of the car trade-in process are listed below. Which are:
Knowing the worth of your trade-in: Because dealerships are notorious for offering cheap prices, it is typically the responsibility of the automobile owner to speak with online pricing experts to determine the appropriate value for their trade-in. Sad to say, relatively few automobile owners really sell their vehicle for what it is really worth.
Finding the best trade-in quotation: Now it's up to you to get the finest trade-in quote. Again, you can end up spending too much time looking for the best estimate because of the cheap prices each dealership will provide.
Decide on an offer: You must choose the offer that, after reviewing all the dealerships' suggestions, you believe to be the finest.
Close the deal: The dealership will inform you of all the steps you need to take to complete the remaining trade-in procedure. This can entail scheduling an inspection that requires you to tow your car into the dealership.
You should also be aware that even after you have completed the entire process, there is no assurance that the dealership will accept your car. Therefore, in this scenario, acquiring money for a trash car might be more profitable.
Can You Refinance A Loan To Trade In A Car?
A dealership will need to evaluate the car that you wish to trade in, run some reports, and look up the vehicle's history when you contact them. You will typically need to tow your car to the dealer without any assurance that you will receive an offer. Here are a few dangers related to the car trade process.

Can I Recycle a Non-Operating Car?
You can, without a doubt, but what will it take? It's easier said than done to trade in a non-running vehicle. You can't drive your automobile to the dealership, so consider the towing costs for a moment.
Another issue is that dealerships would probably give you a very cheap price for your automobile because they can't accurately estimate its value when it doesn't run.
Should I Sell or Fix My Car?
The majority of car owners are unaware that any money spent on maintenance will not be taken into account when selling a used car. If you're wondering why, it's because, as the car's owner, you are liable for any maintenance or repair costs that are incurred on your vehicle.
Before trading it in, you might get your automobile mended or updated, but the dealership won't take them into account when making you an offer. You must determine whether it is worthwhile to sell your car "as-is."
CarPoint Buys Vehicles in All Conditions!
Even if a used automobile isn't running, CarPoint will still buy it. Regardless of where it is, we tow your car for free. Our specialization is paying fair market value for damaged cars that are being sold by people, businesses, and institutions.
Visit CarPoint.ae right away to receive a free offer that is guaranteed, regardless of whether you own a late-model vehicle, late-model truck, van, or destroyed car.
Additionally, we see to it that you are paid as soon as your automobile is picked up. Once you've decided on an offer, picking up your car only takes 24 to 48 hours. Get an offer for your automobile right away to find out how much it is worth.