+971508829990
+971508829990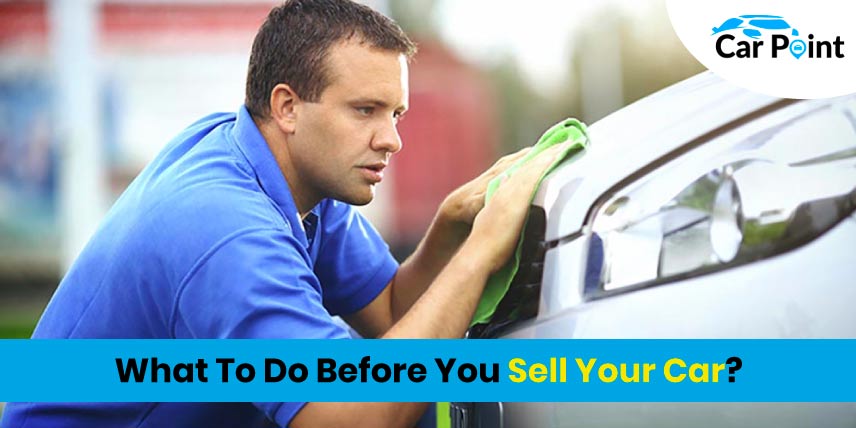 What To Do Before You Sell Your Car?
When it comes time to sell your car it can be challenging to keep track of all you need to do before giving the keys to the happy new owner. For all you automobile sellers out there, we've created a helpful checklist so you'll never miss a step.
Get a Car Inspection Before You Sell Your Car!
It's a good idea to get your car completely inspected by a mechanic you can trust when you first decide you're ready to sell your car in UAE. If the car was beyond repair, you wouldn't want to sell it to someone, and if it would be very expensive to fix, you could have to rethink your plans.
Clean It Inside and Out of Your Car!
Giving your car curb appeal is among the simplest strategies to make it sell your car quickly. To ensure that it looks brand new, give your automobile a thorough wash. You want folks to look twice when they see the "For Sale" sign in the window, for sure!
But don't overlook the interior of the vehicle! Considering that a professional detailing job might help you command a higher asking price, it might be a sensible investment for you to get one done. However, you may always read our advice on how to do it yourself in a recent blog post.
Take Some Great Photos of Your Car!
Nowadays, selling a car online is the most popular option. In order to stand out among the other car-for-sale advertisements, you'll need to shoot some high-quality images of your vehicle. There are many terrific pointers on how to start if you're new to vehicle photography.

At Carpoint, We Have Our Own Set Of Numbers To Show You:
To chat with a helpful vehicle purchasing agent, dial +971 50 882 9990.
Call CarPoint for a no-obligation offer in just 30 minutes.
Your car can be picked up by us in as little as 48 hours.
You won't incur any out-of-pocket costs.
A CarPoint.ae agent will locate the highest cash offer for your running or not, like a new or damaged vehicle, truck, SUV, or any vehicle. The only number that matters is the one in that offer, and sooner than you could have imagined, that number could put actual money in your pocket.
Why are you holding out? Call CarPoint right away to learn how much your automobile is actually worth. You'll be astonished at how quick and simple selling a car in UAE actually is!
Skip All the Above Steps!
You may always avoid all the effort and obtain a free, instant car valuation offer from us at CarPoint.ae if you just want to sell your junk car. For more information, go here.