+971508829990
+971508829990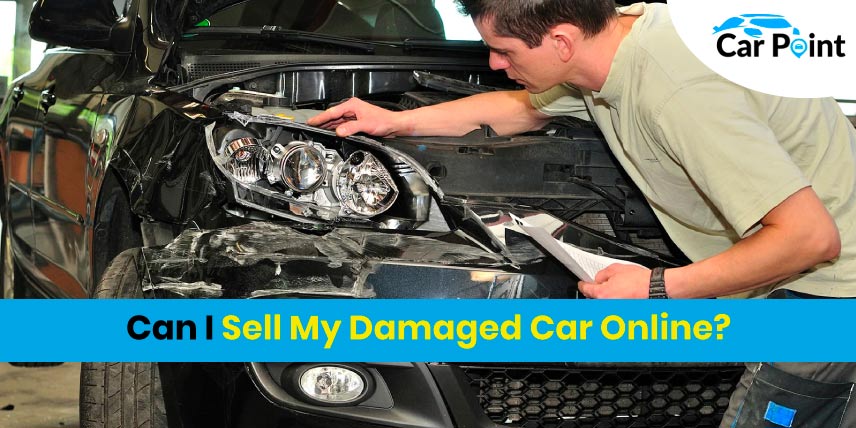 Can I Sell My Damaged Car Online?
Your car is still valuable when it comes to "sell my damaged car online" even if it is no longer in showroom condition. Its value will be affected by the occasional scrape or scratch, a Check Engine light, or bald tires, but you may still readily sell your damaged car.
But what if your car is in truly poor condition? We're talking about the kind of condition that makes you feel ashamed to be seen behind the wheel. Can you get money for cars with damage like this?
Can I Sell My Damaged Car With So Many Damages?
No law prohibits selling a car with damage, regardless of the nature or degree of damage. These are a few illustrations of the various damaged car types that buyers will purchase.
Sell a Second-Hand Car:
You could want to sell a lot of the damaged vehicles that have been in collisions. You can still easily sell your cars that have been in an accident. Regardless of whether there is minor aesthetic damage to the front, back, or sides of the vehicle or if there has been a collision that has rendered the vehicle immobile.
Vehicles with flood damage:
Even for a relatively brief period of time, it is problematic when an automobile has been submerged in water. Even a small amount of water or moisture can cause damage to metal and electronic components inside and outside of the car. A car that has been damaged by flooding may only be sold as-is since repairing it would not be cost-effective.
Technical Problems:
Even though we're not talking about the engine, if you do have automobile engine difficulties, the cost will probably be high.
Certain mechanical problems cost a small fortune to fix. Other issues, such as those with the steering and suspension, differential, transfer case, or transmission, could cost more than the car is worth.
If the Vehicle won't start:
Your car won't start due to a broken fuel pump, an internal engine issue, or a sensor issue.
Selling a non-running car rather than repairing it might be advantageous, whether the vehicle is an older model or a more recent one.
A Vehicle with Fire Injury:
Typically, a car caught in a fire is a total loss. Minor electrical fires, significant gasoline fires, or simply being in the wrong position at the wrong time in the car. Your car still has some worth, and you can sell your junk car nevertheless.
Windstorm-Damaged Cars:
A hurricane's incredible energy can harm a car in a number of ways, including body damage, flood damage, electrical damage, and more. Yet, you can sell your crashed car for money once the wind has died down and you've finished cleaning up.
Who Buys Damaged Cars Near Me?
Have you thought about where you can sell your damaged car? If so, you'll be glad to know that there are a number of ways to earn money for wrecked cars.
Insurance is the first apparent response. If your damaged car was covered by an insurance policy. Your insurance will either pay to have it fixed or will pay you what your car is worth.
If you're not as fortunate, you still have choices. You could sell your car for scrap on your own, but it would be messy, risky, and time-consuming. For a little money, you may offer it to a junkyard or scrap yard. Instead, you might try your luck in the classified ads and sell your car to a private buyer.
But you must understand the proper way to sell a damaged car. You see, the majority of buyers who are considering a car like yours are looking for a ridiculously excellent price. They will make you an offer that is half or less of whatever price you have listed it at. Hence, you must set your car's pricing appropriately, but not too high to discourage people from asking questions about it.
Where to Sell a Damaged Car For the Best Cash Offer?
You've come to the proper site if you've said, "I want to sell my damaged car quickly, and for a good amount." CarPoint is the ideal location to sell a damaged vehicle.
Obtaining a free car valuation for your junk vehicle only takes about 30 minutes. You don't have to make a decision right away because that guaranteed deal is valid for seven days.
You will receive cash for your car within a few days if you decide to sell it to CarPoint. We'll pay for the tow and manage every aspect of the title transfer as well. Start started by receiving a car offer today!