+971508829990
+971508829990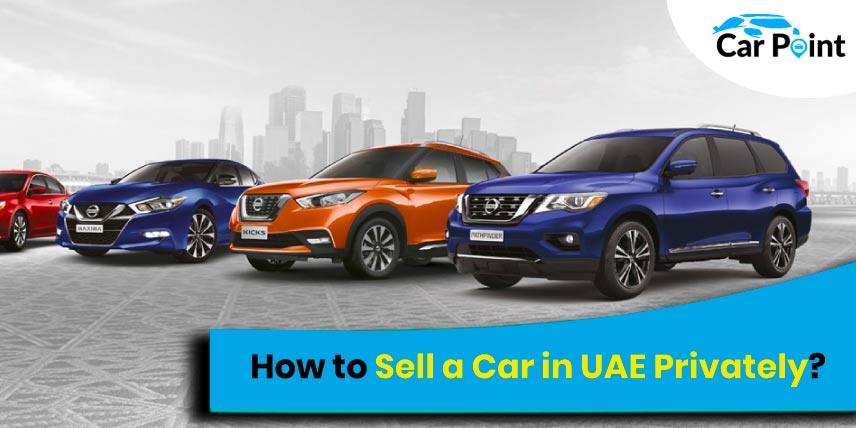 How to Sell a Car in UAE Privately?
If you want to sell a car in UAE privately usually results in a higher price for the car but each choice has advantages and disadvantages. Your car is a significant time and money commitment. But, you won't want to keep it forever in the majority of circumstances.
You'll eventually want to upgrade to a newer type of car, therefore you'll want to sell your car or trade it in. You have a few options, and selling your car in UAE privately doesn't have to be a tough procedure. Yet, it also means that you must complete the paperwork, deal with tire-kickers and scammers head-on, and ensure that the title is transferred.
Although trading an automobile in a dealership can be simpler than selling it privately, it rarely results in the highest financial return. Selling your car to a car buyer is your third choice. This is frequently the quickest and easiest approach, particularly if your car is broken down, ruined, or damaged.
CarPoint can quickly make you a guaranteed offer. See the value of your car by clicking the button below.
Check the Value of Your Car!
When choosing how to sell an automobile, keep the following factors in mind:
Do you have a lien on your car? If you hold the title, selling an automobile will be simpler. Most people in this scenario choose to sell a car to a dealer or business that takes care of the paperwork because they know that if they sell privately, they frequently have to pay off the lien in order to transfer the title to the new owner.
How much is your car worth? This is not a hypothetical query. The fair market value of your vehicle will be determined by its make, model, and condition. Keep in mind that because the dealer will need to prepare and resell the vehicle, you won't get the greatest price if you sell to one.
Which is more important: getting the best profit or selling quickly? Selling privately is probably the best option if you're more concerned with getting the maximum money for your car. But, if you need to get rid of the car soon, it might be worthwhile for you to sell to a business that specializes in buying cars, such as CarPoint, or a car dealership (if you're buying a new car).
Has an accident caused damage to your car? Your car still has worth even if it can't be driven, but the alternatives for sale are limited. Even after repairs, damage to a car can dramatically lower its value.
The specific processes to sell your car privately in a variety of situations are provided in this article. But, we also want to discuss your alternative options, such as trading in the car. The best decision for you will rely on your circumstances because every scenario is a little bit different.

The Drawback to Trading in Your Vehicle at a Dealership!
You won't sell the car for the most money. You might be able to sell it privately for more money.
Cars that are broken down or damaged won't be accepted.
They might not bring a vehicle with high mileage.
Alternatives for Selling My Vehicle Quickly!
How to sell my car quickly, there are alternatives to large dealerships and car-buying businesses. Via newspaper advertising, online social media platforms, and local message boards, you can sell your car privately. You can also sell your car to online buyers who will pick it up, such as CarPoint.
Value is Determined Through Private Sales!
Establishing the car's value is the first stage in a private sale. On websites, you can look for your make, model, and characteristics (such as miles and condition). But, keep in mind that provides retail prices. Expect to receive 20 to 25% less than what is estimated, or even more if the vehicle is damaged.
You can also check the value of your car by clicking the icon below.