+971508829990
+971508829990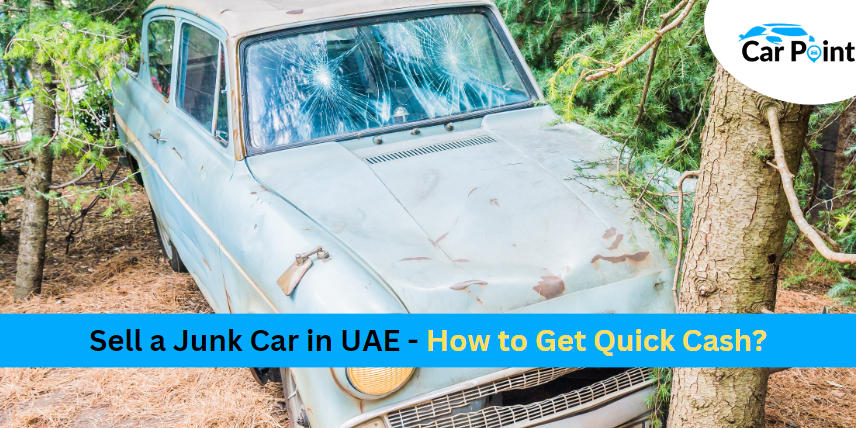 Sell a Junk Car in UAE - How to Get Quick Cash?
It need not be difficult to sell junk a car in UAE to get cash. CarPoint has you covered if you're looking for a simple way to sell your truck online.
It need not be difficult to sell a junk car in UAE to get cash. CarPoint has you covered if you're looking for a simple way to sell your junk car online. Do you have questions regarding how to sell a used car online? To learn more about the procedure, continue reading below.
Together, you and your car have experienced a lot. You deserve a good price when it's finally time to sell any car. Whether it's moved its last couch after years of travel and it's just time for an upgrade or if it didn't survive a recent accident. A speedy sale at a fair price could seem challenging depending on your location or the state of your car.
Fortunately, it's simpler than you may imagine selling your junk car. Particularly at this time, when used cars are more in demand and fetch higher prices than ever. Just be aware of where to look.
Options to Sell a Junk Car in UAE!
You're probably familiar with the two most common ways to upgrade your present vehicle: trading it in at a dealership or finding a private junk car buyer. Although these techniques are generally effective, they are not the greatest way to receive the best value.
To begin with, it's critical to comprehend how trading in at a dealership functions from the dealership's point of view. The majority of dealerships set aside a limited amount of lot space for used cars. There are significantly fewer spaces than there are for junk cars that are brought in as trade-ins. The best of the best are put up for auction, but the majority of used automobiles that are brought to the dealership are sold there as well.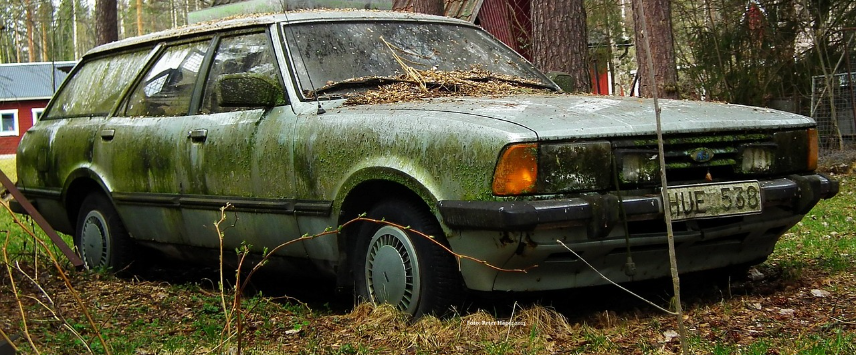 What are Junk Vehicles Worth?
It may be difficult to see the significance of cars as utility vehicles when they are unable to move anything. But consider this. Your car weighs between 5,000 and 7,000 pounds of metal and equipment. Even though it can no longer drive, the majority of its components and materials are still totally functional.
For vehicles that have been completely wrecked or are merely reaching the end of their route, the voyage will continue through a junkyard where the old parts can be given new life. It can be challenging to accurately value a damaged car, but that doesn't mean you shouldn't get a fair price for it.
Why Choose CarPoint to Sell Your Junk Car?
Here we describe some qualities that make us different from others. Read them below:
The solution is the CarPoint website which specializes in the best car buyers in UAE. We feel you should receive that amount when you sell your automobile since we know it's worth more than anyone else.
To save you the trouble of looking for bids yourself, CarPoint works by linking you with dependable buyers in your neighborhood and instantly matching you with the greatest offer for your car. There are only a few items you'll need to get our services.
You'll need to know your title first. Never sell a car without transferring the title in the right way! Get a copy from the DMV if you can't locate yours.
Next, snap some pictures of your junk car and jot down its 17-digit Vehicle Identification Number (VIN), which can be seen while looking through the driver-side windshield. All you'll need is that.
You may get a free, guaranteed 30-minute car valuation after uploading your photos and VIN.
The process of concluding your deal is quick and simple once you accept your quote. One of our skilled tow drivers will pick up your vehicle, take the title, and give you your money once you schedule your pickup at a time and date that work for you.
You can sell your scrap car in as little as a day because we can get there in just 24 to 48 hours.
Get a great price today when you sell your car with CarPoint!
Frequently Asked Questions!
How can I sell my junk car fast?
Using an internet service like CarPoint is the greatest approach to selling your junk car quickly. We provide 330-minutecar valuation offers; 24- to 48-hour towing Seven-day quotations with guarantees. CarPoint is the best option when convenience and quickness are top priorities.
How do I get rid of my used car?
Contacting junkyards is your greatest option if all you want to do is fast get rid of your car. Some of them will even come to you and buy the car from you. At CarPoint, we always provide free towing, no fees, and on-the-spot payment when we come to pick up your car!