+971508829990
+971508829990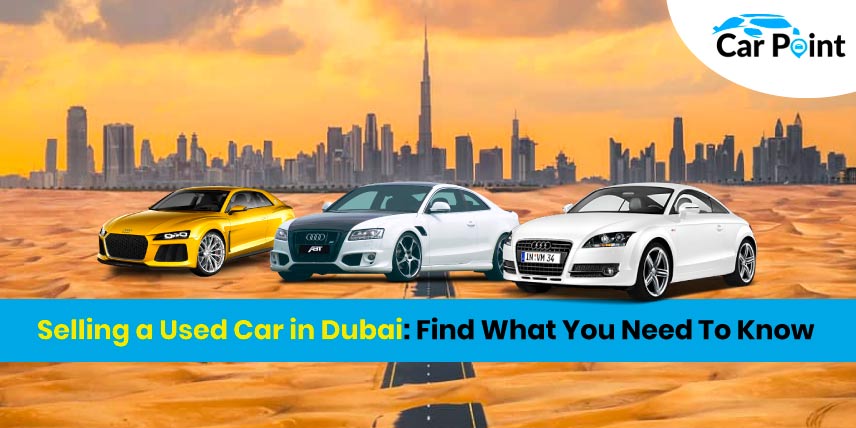 Selling a Used Car in Dubai: Find What You Need To Know
Are you looking for selling a used car in Dubai? There are numerous choices, ranging from expensive versions to more reasonably priced ones. You may find the ideal used car buyers that suit your demands and budget with a little study and market expertise. CarPoint has professional experts that can inspect your car and then offer your FREE online car valuation.
Selling a used car is fairly frequent in the UAE because of the used-car buyers in Dubai and the markets. Due to the high caliber of used cars, there is no stigma associated with selling one. Also, you save money. Before finalizing the deal, you must inspect the automobile. To make sure you're making the right choice, go through this checklist before searching for I want to sell my second-hand car.
What to Take Care of Before Selling a Used Car in Dubai?
Before any money is exchanged, a few things must be resolved before selling your car in Dubai:
Remove the Salik Tag: Since they are registered in the owner's name rather than the car's, Salik tags do not transfer to the new owner. You'll be responsible for covering their travel expenses if the tag is not taken off and the new owner drives around a gate. Do not remove the Salik tag from the vehicle if you are still using it until it has been sold.
Fines – Prior to the car being sold to anyone, any fines that have been accrued, including parking tickets, speeding tickets, and other infractions, must be paid off.
Car Loans- Before selling the car, you must pay off any loans used to purchase it (by at least a couple of days due to bank clearance times). The RTA will not permit you to transfer ownership of the car if loans are not paid off. Although it is uncommon, the bank the loan is with might in some cases permits the loan to be transferred to the new buyer through a Power of Attorney.
Insurance – You must either cancel or transfer your auto insurance coverage to the new owner. Be advised that changing insurance is only feasible if the insurance provider agrees to do so and your car has at least seven months or more of coverage left on your existing insurance plan. You can cancel your insurance and ask for a refund of the remaining balance if you still have seven months or more left on it.
Maintain and Clean Your Vehicle — One of the most crucial items on this list is properly maintaining and cleaning your vehicle. Later on in this post, we'll discuss why.
Research Different Models.
You should research various scrap car buyers before beginning your hunt for the ideal secondhand car buyers in Dubai. Compare features, output, and fuel economy to determine which vehicle purchasing company is most appropriate for your requirements. Visit websites and forums for cars where users may post reviews and even recommend where to sell your car in Dubai. Selling a car is made simpler if you have a better understanding of the used car market.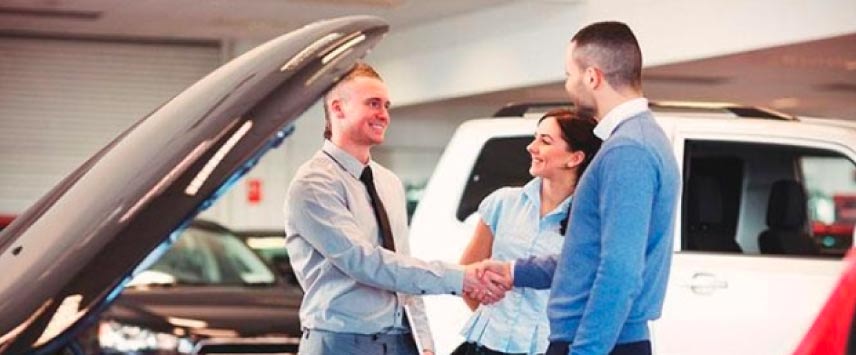 Know Your Car Worth and Stick to It.
It's crucial to come up within your own budget because the used car market in Dubai come in all different terms, rules, and configurations with various amenities. When you start selling, decide how much you have spent on your car, taking into account the cost of financing if you decide to take that path. Make sure you are getting the best suitable value for your car because no one else knows your car's actual worth except you.
Consider Used Car Financing Options.
There are many financing alternatives available in Dubai if you want to sell a used automobile. Before signing on the dotted line, carefully review all the terms and conditions, whether they are from the buyer or private used car dealers in Dubai.
Compare this amount with all your car's repair value that you have spent whenever you want to get services for your car. When determining how much money you may spend on your car, keep in mind that maintenance expenses and insurance premiums will also need to be taken into account.
To find the best prices and deals, search online for various car dealerships and online car buyers like CarPoint. One of the greatest methods to ensure you sell your car for cash or the best price is to do a little search.