+971508829990
+971508829990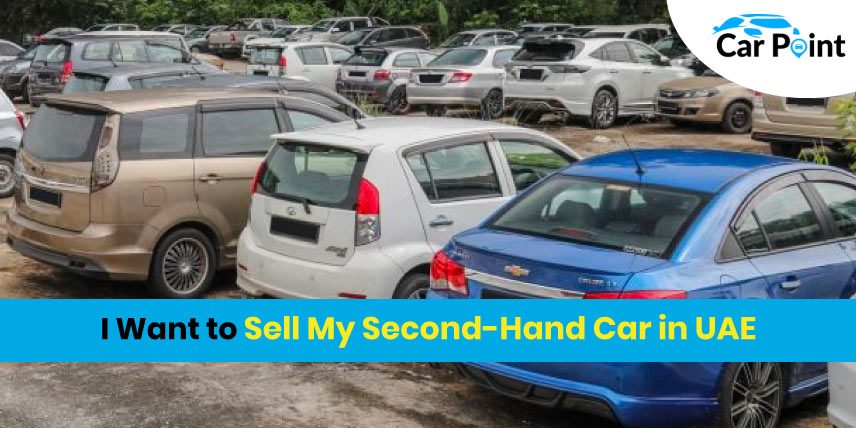 I Want to Sell My Second-Hand Car in UAE
Not to worry! If you are looking to sell my second-hand car in UAE because there are so many used car buyers in UAE. After giving your car a thorough inspection, they will quickly and fairly make you an offer.
If you are beginner and don't know how can I sell my car in Dubai then CarPoint is the best online platform of used car buyers. Contact with these buyers and get best estimated value of your car.
Presale Prep to Sell My Second-Hand Car in UAE!
It's time to polish your car for sale and make it presentable for buyers. Clean and vacuum the car's interior first, then take out any garbage and waste. Give a thorough wash from outside to your car; having the car cleaned can be a smart idea.
Furthermore think about getting a vehicle history report. This report gives the car's history for the benefit of prospective car buyers in UAE. For example, it may determine whether the car's odometer reading is accurate and show whether it has ever been in a serious accident.
If the information shown in one of these reports is accurate, having one can make your automobile more appealing to potential buyers and calm any worries they might have.
Advertise Your Car For Sale!
Informing used car buyers in UAE that your vehicle is for sale is the next step. If you're selling to a dealership, you must get in touch with several dealers in order to compare prices and get the greatest deal.
You'll need to provide basic information about your car, like its mileage and general condition. To allow their salespeople to check your vehicle, visit their used car lots.
If you're selling your car privately, you must place an ad. You can post an ad on websites like CarPoint. You may also attempt any brand-specific forums for your automobile that might exist.
When advertising your car, be truthful. Provide much more information than what a potential buyer would like to see.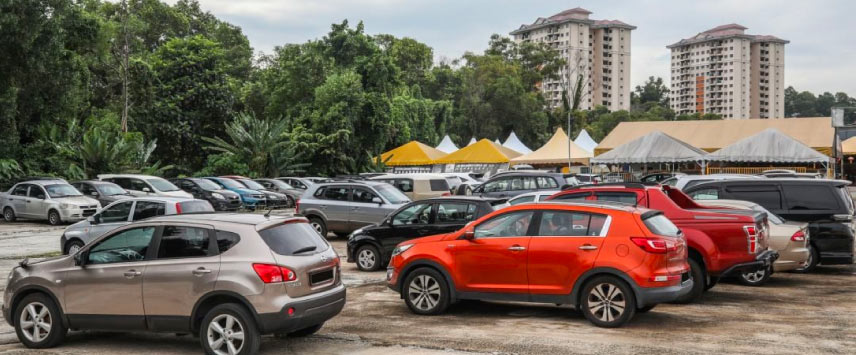 Set Up a Test Drive!
When selling your car online, you must arrange test drives with interested buyers. Meet in the late afternoon at a busy, public location, such a parking lot at a shopping center. There is strength in numbers, so if you can, bring a friend or member of your family.
If your car is not in a running condition then you can skip this step and simply contact with CarPoint. Here you can sell your car for scrap without any market hassle.
Negotiate Well With Car Buyers!
This will not happen as it is shown on television. Spend some time determining the asking price for your car from the prospective customer. Set a hard price for yourself while remaining open to receiving a reasonable offer.
Before a final offer is made, there may need to be several back and forth exchanges. Depending on that, choose whether to sell your car or not. Request payment in cash, a cashier's check, or a combination of the two. Verify the cashier's check at your bank before handing over the keys.
Finalize the Deal!
The final step comprises a car inspection, accepting payment from the dealership, and, if you're selling to them, finishing the necessary paperwork. Only a small percentage of brick-and-mortar dealers will pick up the vehicle from your home or place of business.
The majority require you to drive the vehicle to their location. A representative will be offered by online car dealers to inspect and collect the vehicle. If you still owe money on your automobile loan and want to use the sale proceeds to pay off the debt, you must finish this step at the office of the lender who has a lien on the vehicle.
The used car buyers in UAE can be asked to write checks to you and the lender for the remaining amount of the loan and for the remaining loan balance in this case. Provide the new owner of the car a copy of the bill of sale and the title after the money has been exchanged. Notify the department of motor vehicles in your state of the sale of your car to end the coverage.