+971508829990
+971508829990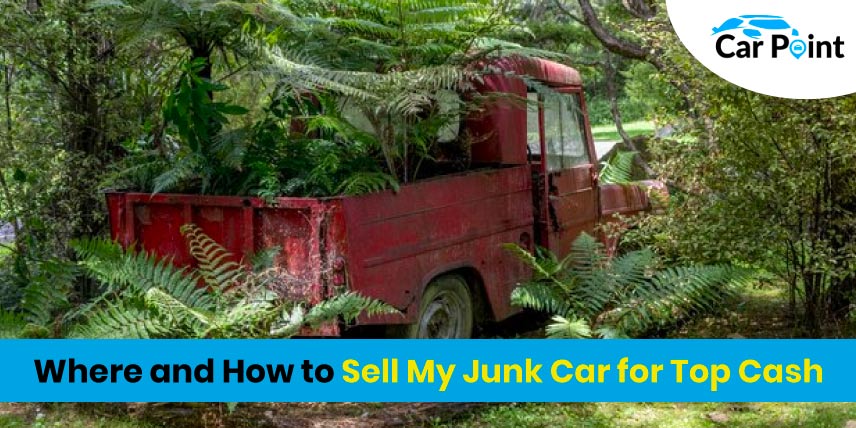 Where and How to Sell My Junk Car for Top Cash
It can be stressful to sell my junk car for top cash, and it can be heartbreaking to get an insurance company notification that your brand-new vehicle is totaled. You must sell your junk car in order to get on to your next one, regardless of how you came to own one.
Even though it might not be as useful for getting around as it once was, your junk car is still quite valuable. All you have to do is find a place to sell it.
Who Purchases Junk Cars Near Me?
For the majority of us, cars serve only as a means of transportation; once they are unable to do so, they are useless. But it's crucial to keep in mind that automobiles are intricate machinery with thousands of parts.
Most likely, only a few of these parts are being impacted by the issue that prevented your car from moving. In other words, when only a few malfunctioning parts are to blame, the entirety of your car—including all of its functional components and recyclable materials—is deemed junk. Junkyards and auto salvagers can help in this situation.
Many people mistake junkyards for the neighborhood landfill, thinking that items sent there are left undisturbed in piles. That is not at all how things are! About 12 million cars go to junkyards every year, where they are disassembled by experts who are aware of the value and purposes of each component that makes up the car.
To be sold in the used parts market, all of the parts that are still functional are first separated. When other drivers purchase used parts rather than new ones to perform repairs, they can save up to 80%. The recyclable parts are then all divided.
The rubber, glass, plastic, and metal are melted down and used in other ways, usually to build new roads and automobiles! The most economical and environmentally responsible way to sell your car that is no longer in use is to recycle it completely. This process is sometimes referred to as "parting out" of a vehicle.
Ultimately, the car's fluids are completely drained so they can be disposed of correctly. This stops the pollution of water and soil that comes from cars being disposed of in landfills. The components that couldn't be recycled are pressed into a fist-sized cube and discarded.

Use CarPoint.ae to Sell Your Vehicle!
To sell your car quickly, safely, and for the best price possible, visit CarPoint.ae. Since we specializes in vehicles similar to yours, we are aware of their exact value! Additionally, we think that regardless of your car's condition, you should be paid its full value.
CarPoint.ae guarantees a safe sale within your community by only working with reliable buyers in your area! It's simple to sell using our online platform. In just 30 minutes, you can receive a guaranteed quote by uploading pictures of your vehicle along with its VIN!
Our buyers can be reached by phone, text, email, or through the website's instant messaging service if you have any questions. All you have to do is arrange for your free car valuation once you accept your quote. There's always coverage for towing and title transfers.
Your car can be picked up by a driver in 24 to 48 hours! CarPoint.ae will sell your car in one to two business days.